This weekend has been pretty busy (as you can see from the title!). Saturday we drove two hours to a hotel that was interesting (the heater leaked water and a clock alarm went off at midnight. It was a guy saying, "Semmer down, now! Semmer down!"). For lunch we went to Red Robin (yum!), dinner was Olive Garden (again, yum. The pasta e fagiolli, which is actually pronounced "pasta fazool," was yummy) and then went to a movie theatre to see Hugo (which was good but a bit slow and strange). The next day we went shopping, which was really fun because there were bumper cars in the mall that my whole family got to do! I tried on clothes with my sis and mom, which was fun too. Also, my little sister and brother got to sit on "Santa's" lap. Santa had bells on his mustache, for some reason. We had Chipotle after that (deeelicious). Then we drove to my aunt and uncle and cousins' house and hung out with them for a couple hours. We ordered Pizza Hut at their house, and then drove a little ways to a theatre, where we saw the comedian Brian Regan. Then we spent the night at our relatives' house and left this morning. We did some more shopping (I got a cute pullover striped white and pink t-shirt), got Chili's and icecream, and drove home. It was a fun and definitely one-of-a-kind trip. A downer was that I was sick the whole trip. I had a cold (still do), cough, occasional headache and stomachache. On another note, I'm reading the Left Behind: The Kids series (Jerry B. Jenkins and Tim LaHaye) for the second time, and let me tell you - they are great books! I definitely recommend them. Deee-efinitely. They're about the Rapture, Tribulation - the earth's last days, and these four kids are left behind, and - I won't ruin the whole thing for you. But they are GREAT books you should check out! The last book is so...amazing. Okay, I'm not gonna say anymore. Also, check out the website (leftbehind.com).

Now I'm listening to my sister playing Christmas songs. What's your favorite Christmas song, and what's your favorite thing about Christmas?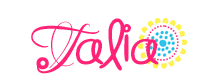 p.s. Giveaway going on @ Petals and Freckles.