(via)
I don't know about you, but I love talking about my best friends. I like it when people ask questions about them, too. I just love my besties!
(photo by Abby T. Effects via picnik.com)
God blessed me with a wonderful bunch of friends who encourage me in Christ, love me, keep me grounded, and laugh with me (and laugh and laugh and laugh with me)! They each are special in their own, God-created way, and even though we're all different, we're still friends. I think sometimes differences actually can bring people closer. It's interesting to talk about things about each other that we don't know instead of saying, "Hey, we're both fans of that sports team and we already know everything there is to know about them." I don't know if that made sense at all. Hehe.
But even though I love my friends a lot, and even though they're
great
friends, lately I've realized:
They're not perfect. They're not always gonna be there for me. There are going to be days when we won't get along or when we don't feel as close as we do sometimes. Not all days are good.
I'm not trying to make this a "down" post. That's not what I'm trying to do at all. But lately I've been realizing that none of my friends are reliable all the time, that none of my friends will be with me no matter what.
But the thing is, God will.
He'll never leave me nor forsake me, and He loves me unconditionally. I can't always rely on my besties for my worth and security. Even if I can get a little of that from them, they're not the main place I should be looking for those things. It's God. Because He is the One who gives lasting peace, joy, and security. He loves me unconditionally. Friends are supposed to carry each other's burdens and be loyal and reliable, but they can't be where you put all your time and energy. If you're trusting more in your friends than you are in God, then something's wrong. Why not rely on God with all that you are and encourage your friends to do the same?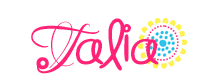 Read more...