Miss Raquel is having a photo challenge/giveaway on her blog! Here is my entry. This is an older photo, but I edited it.




The book is a Bible, and the verse is Philippians 4:8:
Finally, brothers and sisters, whatever is true, whatever is noble, whatever is right, whatever is pure, whatever is lovely, whatever is admirable—if anything is excellent or praiseworthy—think about such things.
A Bible verse from Biblegateway(.com):
"And this is my prayer: that your love may abound more and more in knowledge and depth of insight, so that you may be able to discern what is best and may be pure and blameless for the day of Christ,"
Philippians 1:9-10
NIV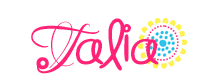 Read more...