>> Wednesday, August 24, 2011 –  Outtakes
To learn what "The Outtakes" is, click here.

{Day 1}
{Day 2}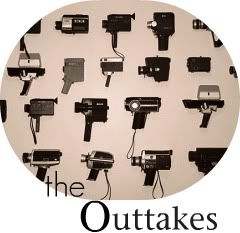 Today was a great day! This morning I had a tuna sandwich (I love tuna sandwiches made with Starkist tuna packets) and a deelish granola bar for breakfast (they are chocolately pretzel and are so yummy). Recently I have eaten lots of whale crackers too (I love 'em)!

Later in the day, it was really warm and nice outside, so my brother and sis played in our plastic pool and sprinkler. They had a fun time, and I snapped some pics :-)!


I also enjoyed this Peach Tea Diet Snappel. Me and my bro really like the little facts in the cap!
Today I also made a duct tape bag, which I really like! I finished off 2 partially-used duct tape rolls and one new one :-).
This afternoon, me and my parents and little bro and sis went to see Spy Kids 4D while my sister went to the movies with her friend for her friend's b-day. Spy Kids was...interesting. The scractch-and-sniff card didn't work very well, and the movie was kind of cheesey...but it did have its couple of cute parts. Is it just me, or does Junie look significantly older in this movie compared to the first three? My mom and I thought he was a different actor at first.
(pictures from movies.about.com)
Tonight after a yummy dinner of shredded beef & pinto beans tacos (yum!), we went on a walk. It was foggy and a bit sprinkly, but I still liked it :-).
So today was a great day!
p.s. Please don't take the photos...they're mine (besides the Spy Kids ones).