Lately, we've been exercising (is it just me, or is it funny that 2 of the 3 pictures under "physical exercise" on Wikipedia are of a participant in a triathlon and the US Marines?).

Lately, I've been wanting to write another novel.


Lately, I've been
craving
wanting a Chipotle burrito (no can do).
Lately, I've been excited for the upcoming fall play that my sister and I are in (ee!).
Lately, I've been watching The Cosby Show with my family (we just finished the 8th season).
Lately, I have been wanting to have my friend over to spend the night (I got to see her yesterday after not seeing her for 2 months!).
Lately, I have played the guitar a lot.
Lately, the LORD has been good. But, He ALWAYS is :-).
What have you been up to lately?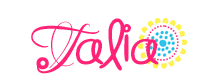 (pics from Wikipedia, Chipotle(.com), and Pinterest(.com). I do not reinforce all pictures on these websites - view at own risk).